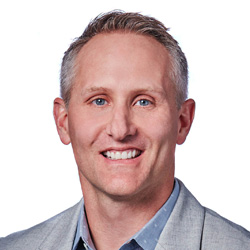 Wade Allen
SVP, Chief Digital Officer & Head of Off-Premise
Brinker
Wade Allen is senior vice president and chief digital officer at Brinker International, Inc., where he oversees growing the company's more than a 1 billion dollar off-premise business and driving the digital Guest experience online through the Chili's app, To-Go and Delivery. He works with the Chili's CMO, CIO, and COO, to identify strategies and plans to accelerate the Chili's off-premise business, most of which is transacted digitally. During his tenure, Wade has held several leadership roles in technology, analytics and digital marketing, most recently as senior vice president of innovation. He began his Brinker career in 2014 as vice president of digital Guest experience and analytics for Chili's where he led the implementation and continued advancement of tabletop devices, My Chili's Rewards and Chili's mobile app and website.
Wade enjoys spending time with his wife and four children, learning about emerging technology, politics and history and stays active through participating in CrossFit.
Wade serves on the digital innovation advisory council for ALSAC/St. Jude Children's Research Hospital® and is an active member of his church. He holds a bachelor's degree in marketing communications from Brigham Young University and a master's degree in integrated marketing communications from Northwestern University.