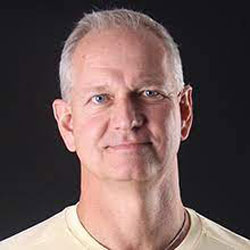 Todd Taylor
Vice President of Design
Darden Restaurants
Previous Speaker Page
Tod Taylor was a featured speaker at RestaurantSpaces'19. Read the summary of his talk here.
—
As head of the Darden Restaurants' Design Department, Todd oversees the direction of all Darden brands. He is responsible for setting the design direction for new restaurant growth and renovation of the existing portfolio. Todd also leads Darden's sustainable initiatives in the areas of energy, water and waste. These include, but are not limited to implementations for energy efficient lighting systems, waste management and recycling efforts.
Prior to joining Darden, Todd held leadership roles in design and construction for companies such as Marriott Vacation Club International, The Ritz-Carlton Club, Walt Disney Imagineering and The Limited Brands. For over twenty-five years, he has been a part of design in the hospitality, retailing, entertainment and food & beverage industries. He earned a bachelor of science from Dartmouth College and a master's degree in architecture and interior design from the University of Cincinnati College of Design, Architecture, Art, and Planning.