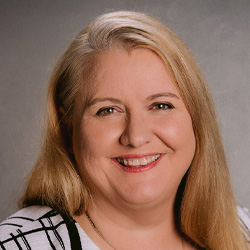 Susan Carroll-Boser
CIO
White Castle
Susan Ann Carroll-Boser started her career with White Castle in 1994 as a systems administrator. She has consistently advanced in the company during her 29-year career and now serves as the Chief Information Officer. In this position, Susan has the overall responsibility for the company's technology strategy, leading the tech shared services, IT, and information services departments. Her teams are responsible for software development, software implementation, the server/data center, network services, cybersecurity, and business intelligence and data services. Susan also serves on White Castle's restaurant leadership team and leads the company's technology strategy team. Susan has made many contributions to White Castle's technology and systems integration. With a constant drive to find solutions, she has created cross-platform people systems, led the development of internal and external apps, and introduced artificial intelligence into White Castle's technology infrastructure. Developing the technologies and the people to support them are at the heart of her role at White Castle.
Susan is also a member of Women in Technology, a tech organization that offers programs and resources to advance women in technology, and a Trustee Board Member for the Restaurant Technology Network.
A resident of Galena, Susan lives with her husband, Ken, in a multi-generational household. In her free time, she enjoys writing, traveling, and volunteering. She serves as Chairman of the Community Shelter Board and supports various autism charities.
Susan earned a bachelor's degree from Bowling Green State University and an MBA in information systems development from the Keller Graduate School of Management at DeVry University.