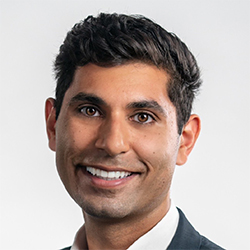 Sami Siddiqui
President
Popeyes Louisiana Kitchen
Sami Siddiqui is the President of Popeyes for North America, he is a hands-on leader specializing in building thriving businesses in key global markets for one of the fastest-growing QSR brands in the world.
He previously served as Regional President of Popeyes and Burger King for Asia-Pacific. He was appointed to the role in February 2019 and prior to that, served as Chief Financial Officer for the Burger King brand.  From January 2015 to September 2018, Sami Siddiqui was President of Tim Hortons® Canada and Executive Vice President of Finance for the Tim Hortons brand.   After joining the company in 2013, Sami Siddiqui held various roles within the Global Finance Group of Burger King Corporation, including Treasurer and Head of Investor Relations and Financial Planning & Analysis and played an integral role in Tim Hortons acquisition.
Prior to joining Burger King Corporation, Sami Siddiqui worked in the Corporate Private Equity group at The Blackstone Group, an investment firm located in New York, NY.   Sami Siddiqui received his MBA from Harvard Business School in 2013 and his Bachelor of Science in Commerce from the University of Virginia in 2007.