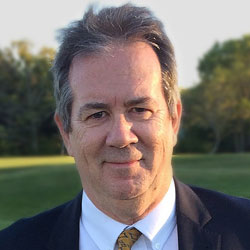 Ron Galloway
Business Futurist &
Innovation Expert
– Previous Speaker Page – 
Ron Galloway was a featured speaker at RestaurantSpaces '17
Ron Galloway is a researcher, filmmaker and author. He concentrates on the unintended effects of new technologies and trends…and the disruptions they cause in business & society. He has spoken at hundreds of conferences and is noted for his highly visual presentation style, which often involves hundreds of slides.
Ron has been featured on CNN, CNBC, MSNBC, BBC & ABC World News Tonight. Print coverage includes the NY Times, Wall Street Journal, and New Yorker. He was featured on Jon Stewart's Daily Show. He directed the business documentary "Why WalMart Works," which received global attention and was the first film to ever have its premiere in the U.S. Capitol Building in Washington, DC.
He is the author of "Rethinking PowerPoint," a study of the neurology of presentation best practices. His book "DisInnovation: Disrupting in the Right Direction" will be published 1st quarter 2017.