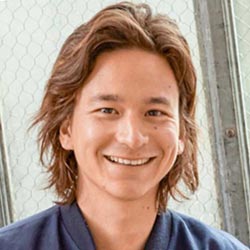 Nathaniel Ru
Co-Founder + Co-CEO
sweetgreen
Previous Speaker Page
Nathaniel Ru was a previous speaker at RestaurantSpaces'19. Read the summary of his talk here. 
—-
Nathaniel Ru is Co-Founder & Chief Brand Officer of sweetgreen, a company with a mission to connect people to the future of real food. Nathaniel and his co-founders launched sweetgreen in 2007, opening their first location in Washington, D.C., just three months out of college. Together, they are dedicated to creating intimacy at scale with a focus on a transparent supply chain, a foundation of technology and investment in local communities. Today sweetgreen has grown to over 90 locations with over 4000 team members nationally.
Nathaniel has been recognized as a key innovator in food and business, named to Forbes "Next 50 CMO's," Ad Age's "40 under 40," Fast Company's "Most Creative People in Business," and Forbes' "30 Under 30."
Born and raised in Los Angeles, CA, Nathaniel graduated from Georgetown University, where he met fellow sweetgreen co-founders, Nicolas Jammet and Jonathan Neman.