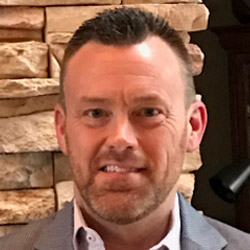 Michael Guinan
VP, Operations Services
White Castle
Mike Guinan has worked in many roles since he started at White Castle more than 38 years ago. He began behind the counter learning the grill, dressing sandwiches, and cleaning while he was still in high school. Mike rapidly moved up into more prominent roles — first as a shift manager, then as Castle supervisor, Regional Assistant Director, Director, Regional Vice President of Restaurant Operations, and is currently Vice President of Operations Services. In this position, Mike oversees destination locations, Real Estate, Construction, and Engineering as well as playing a lead role in shaping strategy on the company work plan. Mike currently leads robotics and automation initiatives at White Castle. He enjoys building relationships and helping others grow as leaders. Mike also revels in helping people to be all they can be and finds this one of the most rewarding aspects of being with White Castle. 
Over the years, Mike has led as well as attended seminars and workshops and worked with business leaders to learn more about the restaurant industry. He currently lives with his family in the south suburbs of Chicago, where he grew up. Mike is also an avid runner, completing several marathons. He is on the Illinois Restaurant Association Educational Foundation Board as well as the YMCA Safe Place Services National Board.
Mike has many favorite "Craver" moments, which include hearing memorable stories from customers, seeing a young Craver's face light up when they enter the restaurant, and watching the many generations that visit the Castles daily. While he says there are too many items on the menu to choose a favorite, he would choose the White Castle Slider with cheese.