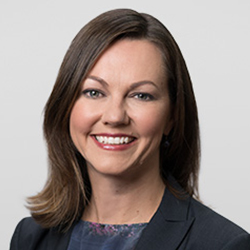 Meredith Sandland
Author
Delivering the Digital Restaurant
Meredith Sandland was a previous speaker at RestaurantSpaces'19. Read the summary of her talk here. 
She will be a featured speaker for RestaurantSpaces '21.
—
MEREDITH SANDLAND spent two decades in consulting, corporate strategy, and restaurant development. After building 1000+ restaurants as the Chief Development Officer at Yum! Brands' Taco Bell, Meredith observed that the on-demand economy was starting to affect restaurants. Meredith joined ghost kitchen start-up Kitchen United as employee #4 to create their business model, raise initial capital, and serve as the public face of the GV (Google Ventures) backed disruptor. Meredith lives in Orange County, California with her three favorite guys: husband, Scott; son, Lincoln; and dog, Kobe.