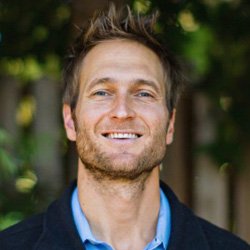 John Miller
Chairman & CEO
Cali Group
Previous Speaker Page
John Miller is Chairman & CEO of Cali Group. With major equity positions in five affiliated technology companies, Cali Group is a holding company focused on using technology to transform the restaurant and retail industries. 
Prior to founding Cali Group in 2011, he was the second employee at Arrowhead, where he was responsible for the formation, growth, and sale of Arrowhead's electronics business unit. 
Today, with Cali Group, John spearheads a push to conceive of new technologies that will fundamentally change the brick and mortar world, investing in proof of concept of the technologies at the company's CaliBurger restaurant in Pasadena, before spinning off and commercializing the technologies.