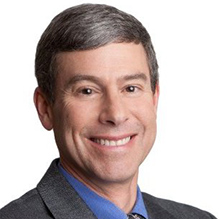 Jay McDermott
Vice President, Real Estate Development
PEI WEI
– Previous Speaker Page – 
Jay McDermott was a featured speaker at RestaurantSpaces '17
Jay McDermott leads the PF Chang's and Pei Wei Restaurant Development function, responsible for Real Estate, Construction and Architecture and Design for both brands since March 2016. Prior to that, Jay led the Dine Equity Restaurant Development function from 2010 through 2015, responsible for all domestic Applebee's and IHOP brand development including new restaurants, remodels, and franchise administration. Jay began his restaurant industry career in 1991, with a Finance role at Kentucky Fried Chicken, and progressed through KFC Finance roles until 2003, when he was appointed the Senior Director of Development Strategy for Yum Brands, working with KFC, Taco Bell, Pizza Hut, A&W and Long John Silvers. He returned to the KFC brand in 2005, and served as the Vice President of Development, leading all domestic development, through 2010.
Jay began his professional career as an Associate Consultant for Bain and Company, and later spent three years as an Organization Design and Human Resource consultant for PCA.
Jay holds a B.A. in Political Science, cum laude, from Yale, and an MBA from the Tuck School at Dartmouth.