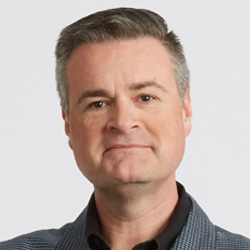 James Walker
SVP, Restaurants
Nathan's
Mr. James Walker, CFE, is a top restaurant industry expert with a specialty in rebranding and repositioning iconic American comfort food brands. Walker is an industry-leading authority in restaurant technology and delivery channels, and he specializes in mergers & acquisitions, domestic and international development, operations, franchising, and new product development.
With more than 30 years of broad based, senior level, management experience in the hospitality and retail industries, Walker has served as President, Chief Development Officer, as well as in Senior Operations and New Product Development positions, for brands such as Baja Fresh®, Cinnabon®, Johnny Rockets® and Subway®. As the North American Vice President for Subway®, Walker oversaw their 28,000 restaurants in the U.S. and Canada.  He has conducted business in more than 65 international markets, including such emerging markets as Saudi Arabia, Tunisia, Pakistan and Mongolia. In 2019, Walker was appointed to the Board of Advisors for Ireland's Rocket Restaurants Group, which includes Eddie Rocket's chain of American diners and ROCKET'S fast casual restaurants. 
Mr. Walker holds a Master of Business Administration (MBA) from Duke's Fuqua School of Business, and has received certificates and diplomas from a number of culinary institutions and colleges, including Yale's School of Management, and Harvard's Business School. A life-long learner, Walker recently completed MIT's "Artificial Intelligence: Implications for Business Strategy" program. In 2017, he was a Reader's Pick for the Nation's Restaurant News "Power List" of notable restaurant executives. In 2016, he was awarded the President's "E" Award by President Obama for Excellence in Furthering American Business Internationally. In 2015, the International Franchise Association (IFA) conferred the designation of Certified Franchise Executive (CFE) to Mr. Walker.
"Food is the only art form that you experience with all your senses, and you must experience to live."  – J.