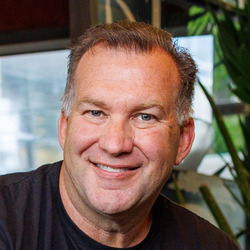 Jack Gibbons
CEO
FB Society
Jack Gibbons is the CEO of FB Society, where he leads a dynamic team of industry professionals dedicated to creating, incubating, and growing innovative hospitality brands nationwide. Under his leadership, FB Society has crafted a simple yet powerful mission: To create and execute experiences never imagined—filling a gap in the market and breaking traditional rules of hospitality.
Gibbons has played a pivotal role in introducing transformative and timeless brands to untapped markets including Twin Peaks, Velvet Taco, Whiskey Cake, Sixty Vines, Mexican Sugar, Ida Claire, Son of A Butcher, Haywire, The Ranch at Las Colinas, Legacy Food Hall, and Assembly Food Hall.
With unmatched creative energy and operational expertise, Gibbons and his brands have been recognized for pushing boundaries in food and hospitality. He was recently named Ernst & Young's 2023 Entrepreneur of the Year Southwest, while his brands have earned accolades including being named America's Top 25 Restaurant Groups by Nation's Restaurant News, USA Today's Top 100 Restaurants, America's Top 50 Independents by FSR Magazine, USA Today's Best Food Hall in the United States, inclusion in QSR Magazine's 40/40 List, and FB Society's impressive feat of being a three-time Nation's Restaurant News Hot Concepts winner.
Gibbons' passion lies in nurturing dynamic teams that share his dedication to crafting unforgettable experiences and delivering exceptional market value. Together, they continue to redefine the hospitality landscape, leaving an indelible mark on the industry.