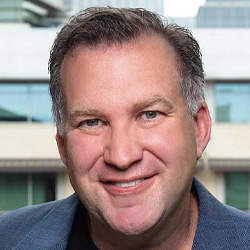 Jack Gibbons
CEO
FB Society
As the CEO of FB Society, Jack Gibbons has been an integral leader of a dynamic group of industry professionals that create, incubate and grow innovative restaurant brands across the country. Jack brings his unmatched creative energy and operational expertise to build cutting-edge developmental strategies and inspire a like-minded team to push the boundaries of food and hospitality.
FB Society is a Dallas-based restaurant group that includes Whiskey Cake, focusing on craft cocktails and locally sourced comfort food; wine-forward restaurant Sixty Vines; Mexican Sugar, featuring Mexican Food and tequila-based cocktails; Southern restaurant Ida Claire; Texan cuisine-focused Haywire and The Ranch at Las Colinas; and a fast-casual slider concept called Son of a Butcher. FB Society also operates a food hall and restaurant incubator in Dallas called Legacy Hall, a catering company, an event venue called Bingham House, a craft brewery called Unlawful Assembly Brewing Co., and a non-profit organization called Furlough Kitchen.
Since joining FB Society, Jack has been instrumental in bringing transformative and timeless brands to untapped markets. Under Jack's leadership, FB Society is fulfilling its mission to continue opening independent concepts with colorful names and use fresh, local products to fill a gap in the market and break the traditional rules of dining.
Prior to joining Front Burner in 2008, Jack spent 25 years with the Pappas Restaurant Group, rising through the ranks from server to Chief Operations Officer of Pappadeaux. Under Jack's leadership, Pappadeaux successfully grew from one unit into thirty-three restaurants across the country.