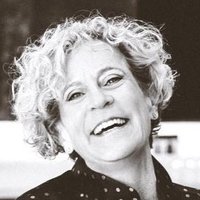 Denny Marie Post
President & CEO
Red Robin
Previous Speaker Page
Denny Marie Post was a featured speaker at RestaurantSpaces'19. You can read the summary of her talk here.
—
Denny Marie Post serves as Chief Executive Officer of Red Robin, overseeing all United States and Canadian operations, including overall company direction and communications with investors and the board of directors. Since joining Red Robin in 2011, Denny has brought value to the organization in several roles including Chief Marketing Officer and most recently, President. Denny brings to the team more than 30 years of leadership experience in consumer-driven marketing, product innovation and building teams to develop and execute strategies that increase brand awareness and drive sales.
Before joining Red Robin, Denny served as the Senior Vice President and Chief Marketing Officer at T-Mobile USA. She previously held the roles of Senior Vice President of Global Beverage, Food and Quality for Starbucks Corporation, Senior Vice President and Chief Concept Officer for Burger King and several management positions for KFC USA, KFC, Pizza Hut and Taco Bell Canada while at YUM! Brands, Inc. Throughout her career Denny has also built marketing, business development and creative services consulting experience, with clients including Sara Lee, Lamb/Weston/ConAgra and Kerry Ingredients.
Denny is a thought leader in the fast casual dining industry, currently serving on the Women's Foodservice Forum board of directors. She is also a director on the board of the Denver branch of the Federal Reserve Bank of Kansas City, Blue Dog Bakery and the Denver-based non-profit Nurse-Family Partnership.
Denny holds a Bachelor of Arts degree in journalism and social sciences from Trinity University. Denny and her husband, Patrick (whom she's known since high school) are originally from West Texas and have a son, Daniel. In her spare time, she loves cooking, watching NBA basketball and traveling.