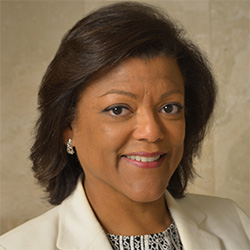 Dawn Gillis
Chief Technology Officer
Freebirds World Burrito
Dawn is the VP of IT and Chief Technology Officer at Tavistock Freebirds LLC, d.b.a Freebirds World Burrito. Dawn is responsible for end-to-end leadership of the technology that supports 59 corporate owned restaurant locations and the corporate office in Austin, TX. Since joining Freebirds, Dawn has created the digital transformation strategy for the company and led initial programs to redefine the processes and technologies that are used to operate applicant tracking and onboarding, workforce management, third-party marketplace ordering and point of sale commerce. In addition, Dawn led the transformation of IT operations by implementing a cyber security program, and technology equipment asset management program and a service management structure.
Prior to this, Dawn was Chief Technology Officer at Torchy's Tacos, responsible for end-to-end technology. During this time, the Torchy's technology team rapidly organized to support a shift in the business to 100% order/delivery-pickup, a significant increase from what was normally 30%. Established curbside service, enabled by the deployment of handheld POS devices and an upgrade to online ordering.
Dawn headed the Horizon Technology Team as Senior Director of Acquisition Integration at 7-Eleven. This team is responsible for store technologies that run Horizon stores, following the acquisition of 1,030 stores from Sunoco LLP. This was the first acquisition of its kind and size at 7-Eleven at the time. The underlying systems integrations developed in support of that acquisition have supported the onboarding of an additional acquisition of 4,000 locations.
Additionally, Dawn served as Senior Director of Technology Services for the 7-Eleven IT Department. The scope of this group included: Store Technology Service and Application Support, Data Center Services and Corporate Applications, Network Infrastructure – Store and Corporate, Telecommunication Services, Office Automation, Data and Network Security and IT Service Desk and Store Field Tech. Services
During her time at 7-Eleven Dawn also held the position of Director – Store Systems, and Director – Business Transformation Deployment. Dawn has led major strategic 7-Eleven corporate initiatives to include the Business Transformation Program (Store Simplification and Consolidated Logistics combined), Work Force Transformation Program (Centralization of support functions) and Corporate Infrastructure upgrades (ITO Vendor transitions, Corporate and Franchisee Portal replacement and Service Management Implementation, Store Network Redundancy, and Identity and Access Management Transformation).
Dawn has also worked in consulting roles for retail, bank card services, insurance, and travel industries as an employee of EDS, Cambridge Technology Partners, eForce and Breakaway Solutions.
Dawn was recognized as one of the five 2018 Top Women In Convenience and was a recipient of the 7-Eleven Big 3 Award for service excellence.
Dawn studied Computer Science at the University of the West Indies at Mona.