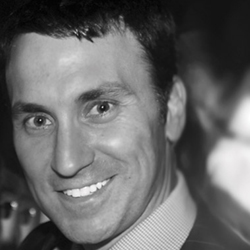 Bill Martens
Chief Development Officer
Gordon Ramsay North America
Bill Martens is Chief Development Officer at Gordon Ramsay North America (GRNA) with responsibility for market planning, site selection, site acquisition, and construction for the company's nine concepts. Bill also oversees concept design, portfolio management, and facilities operations. He transitioned to GRNA in 2021 after 18 months as Chief Development Officer for an L Catterton portfolio company that acquired Del Frisco's Restaurant Group (DFRG) and merged the bartaco concept with the Uncle Julio's Restaurant Group portfolio. Bill was with DFRG for 11 years, previously serving as its EVP & Chief Development Officer, where he managed all facets of development and established the infrastructure to support the company's rapid growth in new and existing markets.
Prior to joining DFRG, Bill spent 9 years in the restaurant industry with Yum! Brands where he held multiple leadership roles in Finance and Development, including the position of Senior Manager of Development. In this role, Bill worked with senior brand leadership teams to develop market plans, define asset strategies and make capital appropriations decisions for approximately 350 new restaurants annually.
Bill received both his B.A. and his M.B.A. from Southern Methodist University.