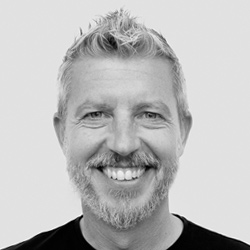 Benjamin Calleja
Founder & CXO
LIVIT
Benjamin thrives in innovation, creativity and growth. A true entrepreneur with a global experience in managing different roles as top executive in companies of different scales:
– Founder & Chief Experience Officer of Livit Design (www.livit.design), the worlds largest F&B design company, focusing on improving brand's performance through guest experience design and operational efficiency. Active in more than 50 countries, a Livit design experience opens every 8h somewhere in the world.
– Co-Founder of Fast Fine Restaurant Group. (
www.fastfine.com
), a disruptive lifestyle hospitality company with a growing portfolio of restaurants, marking the birth of Fast Fine, a new segment in the global F&B industry.
– Founding partner of Passionality Group (
https://passionalitygroup.com/
), a strategic consulting firm which cultivates concepts responsibly and profitably by providing specialized and relevant business expertise through advisory or consulting services and – where applicable – seed investments in exchange for compelling returns on invested capital.
On top of his two Master of Architecture degrees, Benjamin is considered an international expert in hospitality, design and innovation. Passionate about sharing his knowledge and expertise, Benjamin is a frequent and renowned keynote speaker at universities, conferences and industry events around the world.