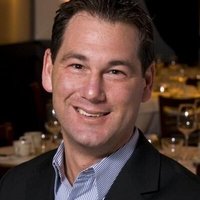 Geoff Alexander
President
Wow Bao
Previous Speaker Page
Geoff Allexander was a featured speaker at RestaurantSpaces'19. You can read a summary of his article here. 
—
Nine days after graduating from the University of Wisconsin-Madison in 1993, Geoff Alexander joined Lettuce Entertain You Enterprises Inc. ® (LEYE). Over the next two decades, Alexander's career has thrived in some of the most notable concept's in LEYE's ever-burgeoning local, national and international portfolio, including Shaw's Crab House, Mity Nice Grill, Big Bowl (eight locations locally and nationally), Vong's, Vong's Thai Kitchen (VTK), Shanghai Circus (now Big Bowl Chinese Express), Tucci Bennuch, and Frankie's Pizza & Scaloppine. 
Since 2009, Alexander has served as President of Wow Bao; Lettuce Entertain You's quick-serve concept featuring Steamed Bao (meat and vegetable filled "hot Asian buns") a popular portable snack throughout Asia. Under Alexander's leadership, Wow Bao has revolutionized the way diners interact with restaurants by being a leader in technology and social media. With Alexander's guidance, Wow Bao has implemented mobile & desktop on-line ordering, added bicycle delivery, and domestic shipping, installed self-ordering kiosks, pioneered a mobile gift card & loyalty platform, and has turned Wow Bao into a well -respected Chicago Social Media influencer. Wow Bao was one of the first Chicago brick and mortar restaurants to take to the streets with itsBAO-Mobile. Recently Alexander has overseen Wow Bao's inclusion into NFL stadiums, MLB stadiums, university campuses, airports, and more than 50 grocers selling Wow Bao's frozen retail product line. 
Alexander is the Chairman of the National Restaurant Association's Fast Casual Industry Council (FCIC), an Executive Board Member for Chicago's Magnificent Mile Association, and an Advisory Board Member to Social Media Week Chicago. He resides in Chicago with his family.