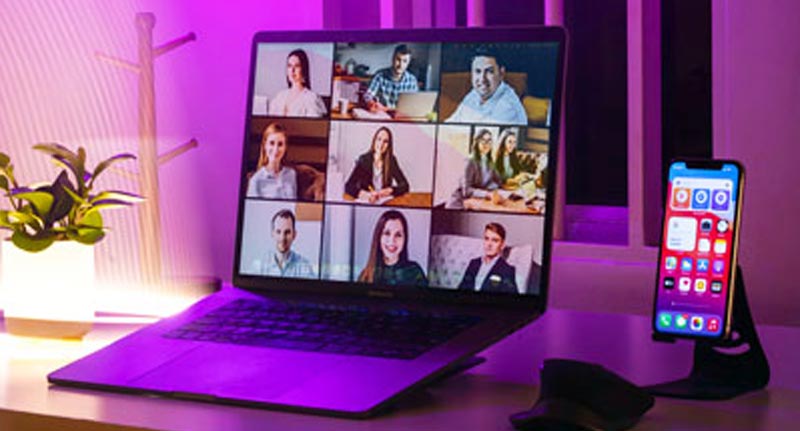 Carefully curated virtual roundtables
The RestaurantSpaces MasterMind series connects development, design and technology leaders to help them make faster, better-informed strategic decisions.
To navigate this new era, you need a space to rethink everything you do. Take part in the candid conversations that will help you move key projects forward, validate concepts, and explore new ideas and technologies, all from the comfort of your desk.
**Attendance limited to restaurant chain execs.
New MasterMind Sessions will be announced at a later date.
Building Faster + More Efficiently in 2022
The year ahead holds a lot of uncertainty as the pandemic continues. At the same time, there's a lot of construction happening in the restaurant industry as brands experiment with new prototypes, expand their portfolios, and refresh stores. In this roundtable, learn how restaurant development leaders are planning to keep pipelines moving in 2022.
How's Everyone Securing Labor for Their Rollouts?
Rising material and equipment costs and lead times aren't the only factors straining budgets and timelines… finding subcontractors right now is also a major challenge. How are your store development and construction peers dealing with shortages across the country? What strategies are working, and how long does everyone think this is going to go on for? Join this candid discussion to find solutions!
Understanding How AI will Transform Restaurant Construction
Amid ever rising costs and ongoing labor shortages, keeping rollouts within time and budget constraints will only continue to grow more and more complex. Artificial intelligence (AI) has the potential to revolutionize project management in coming years. While still in its infancy, the technology is evolving quickly — those making early efforts to experiment with it today, will absolutely have the edge. In this special MasterMind session, you'll hear from OxBlue about how they're combining their game changing construction camera tech with developing AI capabilities to automate and better streamline the development process.
CREATIVE DEVELOPMENT STRATEGIES FOR DISRUPTIVE TIMES
While the end of the pandemic is in sight, uncertainty still abounds. The restaurant landscape has changed dramatically, and more is yet to come. Explore with other development professionals new strategies that have come about as a result of the disruption, as well as the efficiencies needed to keep rollouts on track and to budget.
THE FUTURE OF DRIVE-THRUS
Overnight, the drive-thru became more important than ever out of necessity. While restaurant companies have allowed the concept to remain unchanged for decades, advancement in digital technologies is fuelling an exciting new wave of innovation. In this roundtable, you'll explore the ways drive-thrus need to evolve in coming years to best serve a customer that demands hyper-convenience.
REEVALUATING RESTAURANT LAYOUTS AND SPACE REQUIREMENTS
What can brands do to adapt locations for unprecedented growth in digital sales? How big will dining rooms need to be in years to come? What are the new formats that companies need to be looking at right now to entice tomorrow's customer? Within the disruption lies infinite opportunity to rethink what your restaurants should look like.Join us for a deep dive into how design chains are thinking about the concepts of the future.
OPTIMIZING RESTAURANTS FOR CURBSIDE AND DELIVERY
The vast majority of restaurants were never designed for the digital future currently unfolding. Customers demand new ways of interacting with brands that exceed their expectations around  convenience. Restaurants need to accommodate by allowing greater off-premise access at their locations. Imagine with your peers the unexplored ways that restaurants could evolve to serve a rapidly changing customer base.
DESIGNING + OPERATING HEALTHIER RESTAURANTS
The last year has left an indelible mark upon our collective consciousness and restaurant design needs to take this into account. Beyond plexiglass, hand sanitizers, and rigorous (and expensive) cleaning operations, what long-term health and wellbeing measures do chains need to adopt so customers feel safe? What upgrades are companies making when it comes to their HVAC systems? Uncover the next wave of innovation you need to be diving into for a post-pandemic world.
So..What Are You Doing About Rising Development Costs?
Thanks to all the disruption, material costs have risen astronomically and supply chain delays are hurting everyone. Get together with your peers and find out what strategies they've been experimenting with to minimize the impact on rollouts, not to mention any measures they're implementing to offset these costs.
An explosion in the reliance on apps and off-premise has meant restaurants need to adopt a digital-first approach to their real estate strategy. In order to service a customer fixated on convenience, chains will have to experiment with all emerging formats available to them. From ghost kitchens to drive-thru-only to full experience to casual and even fine dining experimenting with to-go concepts… Figuring out the right portfolio mix needs to be a priority for every chain. Join us for a discussion on how other chains are thinking about these challenges.